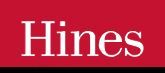 Tenant Improvement: Hines Corporation is a private holding company that owns a diverse group of operating companies. Focus On Growth Our goal is simple: comprehensive accounting services with truly exceptional client service



New Tenant Improvement: Westfield Mall
Brooks Fashions & Don's Toys and Hobbies
Westfield Santa Anita, formerly Santa Anita Fashion Park,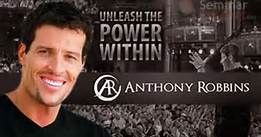 Tony Robbins "Del Mar Castle" Remodel
Anthony "Tony" Robbins is an American self-help author and motivational-speaker. He became well known through his infomercials. Robbins writes about subjects such as health and energy, overcoming fears, persuasive communication, and enhancing relationships. Robbins' work has been featured in major media including Time, Newsweek, Fortune, Forbes, Life, GQ, Vanity Fair, Businessweek, Tycoon, and SUCCESS magazines, the CBS Evening News, NBC News, ABC's Prime Time Live, Fox News, CNN and A&E as well as newspapers, radio programs, and Internet media worldwide.

Numerous Tenant Improvements: Trammell Crow Company is a real estate development and investment firm dedicated to the fundamental principle of building value. At the heart of building value is a commitment —a commitment to create the right product in the right market for our clients while supporting quality economic growth for the community.



Whittier Hospital Emergency Room Remodel: Whittier Hospital has been providing health care to residents of the southeast San Gabriel Valley for more than 50 years. A culturally sensitive hospital, the 178-bed facility provides a range of services.



New Bank Construction: Citibank's products and services cover a wide range of customer banking needs including basic banking (checking and savings accounts, investment products), mortgages, small business, commercial banking, investment advisory services, and financial needs and analysis tools to enable Citibank to bring tailored solutions to every customer.


Building Concepts Construction is a results oriented hand-on construction company with 30 years of experience in all aspects of the industry. Track record for the successful completion of million dollar projects, to installing one outlet, through coordinating trades, developing partnerships, and building positive relationships with architects, engineers, local officials, vendors, and clients while maintaining costs. Versed in contract negotiations, project estimating, document preparation, site management through certificate of occupancy.